The friendliest DENTAL TEAM in Tauranga!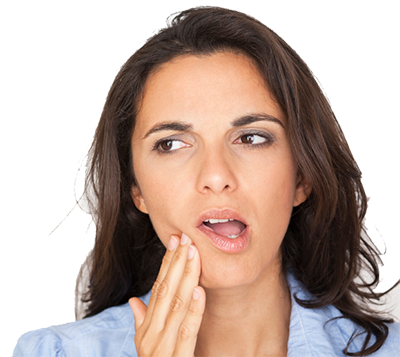 Need an Emergency Dentist in Tauranga?
We are prioritising our current existing gardens dental patients if they have an emergency as we have a backlog of patients following Covid-19 lockdown.
Whether you've got a dreadful toothache, cracked or broken a tooth or had some type of accident we offer emergency dental care.
Please click to call our practice, so we can arrange an appointment as quickly as possible!
These are some of the problems you may experience. Click on the green writing to jump down to the section you would like to know more about!
PAIN RELIEF
If you have toothache, we would recommend using a combination of ibuprofen and paracetamol as per the dosage guidelines. It is important to phone to book an appointment to be seen to resolve this pain, but this will help:
Two 200mg tablets of ibuprofen every 8 hours
AND two 500mg tablets of paracetamol every 6 hours can really help with dental pain.
Sometimes it takes a few days for a big difference in pain to be achieved.
On a weekend you can phone the emergency dental clinic on 07 571 1230 for an appointment, or call our practice to reach our dentist for phone advice.
SWELLING / infection
If you have a swelling, this has probably been caused by an infection. You need to be seen urgently for treatment and/or antibiotics, please phone by clicking here.
BROKEN TEETH
Fractured teeth can usually be restored with a white composite filling.
Try to avoid eating on this side with hot and cold food or drink, as this may make the nerve within the tooth flare up. Painkillers, as specified above, are key to managing the pain before you see your dentist.
If you can see a red dot or the tooth seems to be bleeding due to a large chip, this is a dental emergency; please call our practice phone number.
If you cannot be seen as it is after hours and the tooth is sharp, please use an emery board or sandpaper to smooth the sharp edge.
SENSITIVE TEETH
Teeth can be sensitive for a variety of reasons; please click on this page for more information on how to manage this. Sometimes rubbing some sensitive-reducing toothpaste into a sensitive tooth with your finger can really help. Phone our practice to book an appointment so we can diagnose the cause of your sensitive tooth.
accidents: TOOTH KNOCKED OUT
If you have knocked your adult tooth completely out, it needs to be put back in its tooth socket as quickly as possible:
Try and not touch the root end of the tooth with your hands (the pointy end)
Wash under clean water briefly to remove any dirt
Gently push the tooth back into the tooth socket and re-orientate it to match the next door tooth
Gently bite on a piece of cloth to hold the tooth in the correct position
Call this number to be seen urgently
If you cannot re-insert the tooth into its socket, place the tooth in milk until the dentist can reimplant it for you. Alternatively, place the tooth into your mouth e.g. your cheek or behind your lip; but don't swallow it!
If a baby tooth is knocked out, do not try and re-insert it into the mouth. This may damage the developing adult tooth. Contact this number to see our dentist.
Do not wrap the tooth in a dry tissue or scrub the root of the knocked-out tooth.
This is likely to be covered under ACC partially, so please phone the practice urgently if this happens.
WISDOM TEETH pain
Sometimes wisdom teeth cause pain or swelling of the gum around the erupting tooth. See our wisdom tooth page for more information. It is best to phone for a check to assess whether the wisdom teeth are erupting normally or whether they need to have a planned removal.
DENTURE problems
If you have broken your denture or lost a tooth, please phone to book an appointment with us to have it assessed and we can book a repair with our laboratory. Please do not superglue your denture as this will not last and can damage the denture.
Dental CROWN PROBLEMS
A tooth that has been recently crowned may have some sensitivity for a few days or weeks; this is normal, and with time this should settle.
Some crowns may develop a swelling in the gum, this can happen anytime in the lifetime of a crown. This may mean the tooth has developed an infection or it has an underlying crack within the tooth. The tooth warrants further investigation by booking an assessment.
Crowns can snap off the tooth holding them. Sometimes the crown can be reglued back into place, but occasionally the tooth has been significantly compromised and requires further treatment such as a root canal, new crown or extraction. Please phone to book an appointment.